We can handle all major FPGA vendors Xilinx, Intel PSG (former Altera), Lattice, Microchip (former Microsemi).
TES is Certified Member of the Xilinx Alliance Program and member of the Xilinx automotive support enabling our customers for the best possible time-to-market developments.
We have successfully completed projects in the markets
Automotive
Industrial
Telecommunications and Infrastructure
Professional Audio
Avionics (according DO254)
Defense / Military
Medical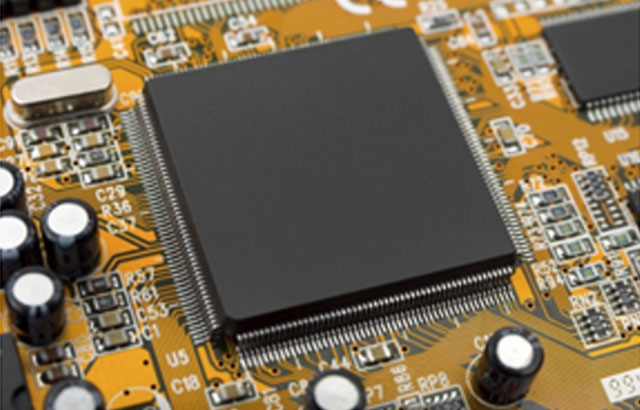 We continuously train our staff on the latest technologies of these vendors and have our FPGA design engineers certified. Therefore, TES' FPGA experts have an excellent reputation and the expertise to generate rock-solid logic designs.
The close link between our digital design team and our embedded software competence team enables us to support complete system solutions for modern SoCs (combinations of FPGAs with hard processor cores) including BSP adaptations, drivers for the applied FPGA IP cores and application software.
Functional implementation examples, see also our digital IP catalog:
Video processing of various kinds, codecs
Video input controller, scaler, format conversion -> see IP
Warping, fish-eye correction (frame based and streaming) -> see IP
Graphics processing, rendering -> see IP
Display controllers, scaler, blending -> see IP
Combination of graphics & video
Digital Audio processing, e.g. filters, equalizer etc.
CAN Controller (Multi channel) -> see IP
I2C/I2S/SPI Master/Slave
Baseband processing for wireless systems
MAC-layer implementations for telecoms protocols
High speed logic
High speed connection links (LVDS/SerDes, Gb-Eth, PCIe…)
DSP algorithms (including algorithm development) for miscellaneous applications (Video, Radar, Sensoring…)
For more information and datasheet, please contact us
We are using state-of-the-art FPGA development tools and have comprehensive experience throughout all the steps of the design flow:
Logic (RTL level) design based on VHDL, Verilog, SystemVerilog, SystemC and others.
Design for Test.
Simulation/Verification.
Synthesis, Place & Route and FPGA Timing Closure.
Verification on logic level/system level and validation in the lab (TES runs its own fully equipped laboratories for any kind of validation including temperature chambers and high-speed equipment).
Documentation (based on miscellaneous standards like ISO26262, DO254…)