PCB Level Design Services
TES has more than 20 years comprehensive experience in the development of complex customized PCB based hardware and offers One-Stop-Shop product and PCB design services in the embedded domain. TES supports you from system-architecture-to-manufacturing and lifetime management under an ODM model and brings vast experiences in various industry segments such as:
​​​​​​​
RF & Microwave Hardware design for wireless systems and sub-systems up to 76GHz

High Speed Digital Processing & Transmission

High Speed Multi Channel Data Acquisition and Processing (up to 2GS/Channel)

Digital Signal Processing with DSPs & FPGAs

Hardware /Software / FPGA implementation of DSP algorithms e.g. codecs, baseband processing etc.

Multicore ECU design for Automotive Autonmous Driving

Analog HW design for Automotive Sensor Applications

HW design of complex Inflight Entertainment Systems for Aircrafts

Full system design fof WLAN Routers for Aircrafts

Full system design of cordless phones and Smart Home devices
TES Labs
TES' engineers work in the TES labs with access to various EDA tooling options, simulation technology and modern lab equipment. They are focused on
RF circuit optimisation
solving EMC issues
Antenna design & optimization
Solving signal integrity problems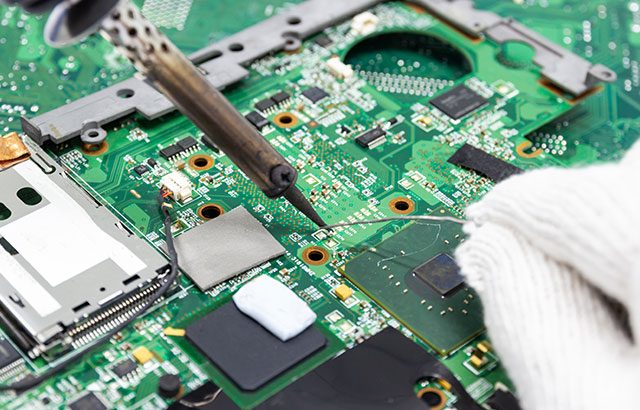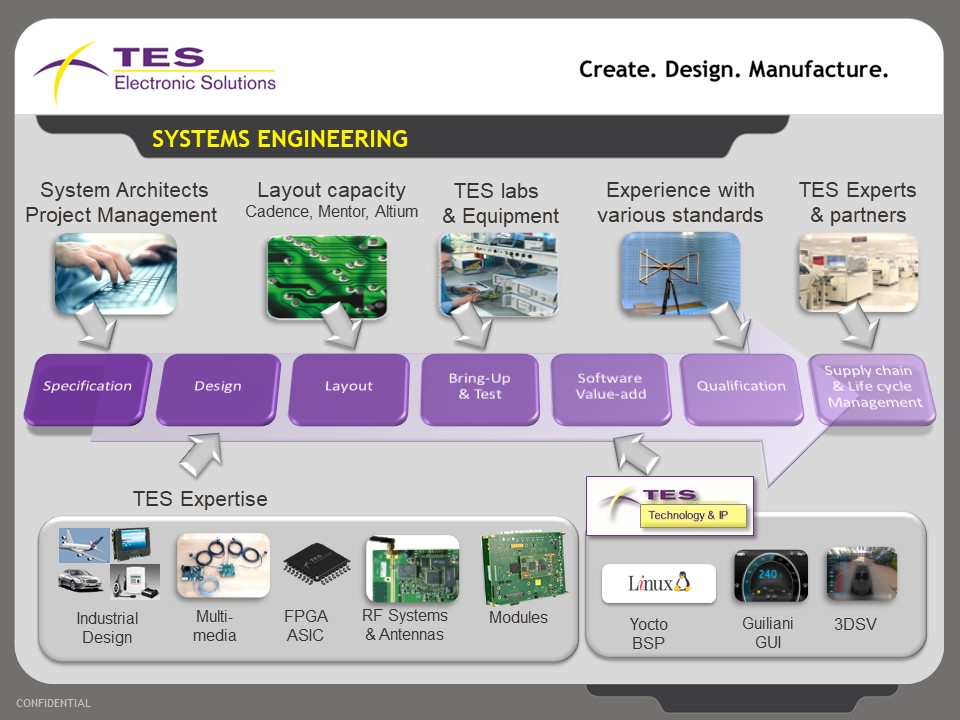 TES Production and Lifetime Management
TES accompanies you through the entire lifetime of your project! After the prototyping and Bring-Up of your PCB system TES engineers will manage the industrialization process including essential tasks like the performance of the required qualifications and certifications, the selection of the right EMS partner, the deployment of the test strategy, the design of an automated functional manufacturing testbench and others. In co-operation with it's EMS partners TES manages the production of your product through the entire lifetime including the training of the EMS personal, the analyses of field returns, the monitoring of the necessary quality and yields up to obsolesence and redesign cycle management and other important tasks within your product life-time.