MMIC Design
We have done schematic entry, layout design, 3D simulations and lab characterization of MMICs like
LNA+Attenuator+Switch+PA
VCO
LNA
PA
Frequency Divider
Power Detector
TES is familiar with CAD tools like Cadence and ADS including Momentum.
TES is experienced with chip-on-board assembly techniques like flip chip or wire bonding If you want to implement your full custom MMIC, we can help you starting from definition of specification to full lab characterization.
This includes appropriate PCB design and design of metal housing if needed.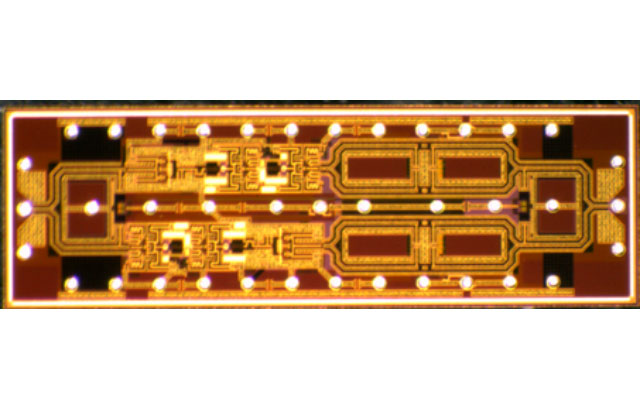 60 GHz MMIC with Rx LNA and Tx PA
including attenuator and switches (die with bumps)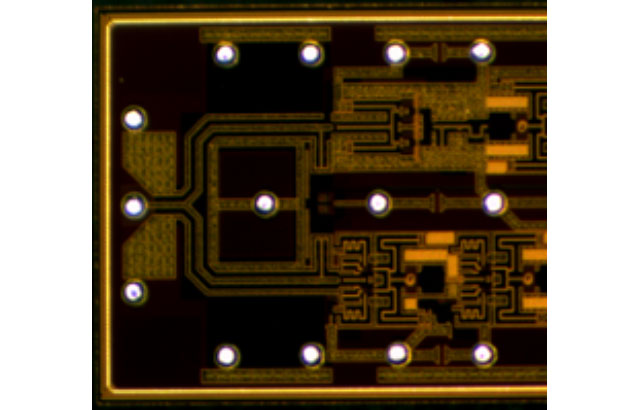 60 GHz MMIC with Rx LNA and Tx PA
including attenuator and switches (die with bumps - zoomed)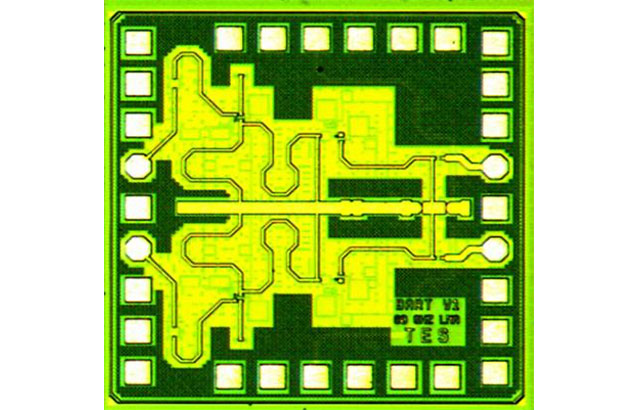 60 GHz LNA & Buffer