RF Hardware and Antenna design
We have gathered comprehensive experience in the design and manufacturing of wireless systems for wide range of market segments:
Short range personal area wireless networks
Wireless metering
RFID
Wireless sensors and detectors
Wireless intercom
Wireless audio & video
RF & Microwave Systems
Telematics & navigation
Wireless search & rescue equipment
Wireless equipment for cellular data communication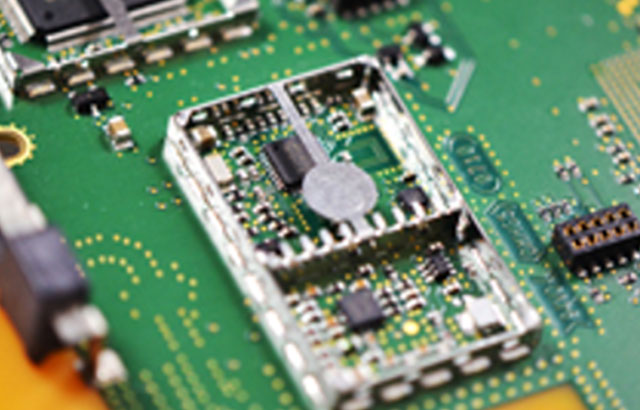 The experience with particular RF & wireless technologies and protocols includes:
DECT, CAT-iq, DECT-ULE
ISM Band proprietary radios (466 MHz, 868 MHz, 2.4 GHz, 60 GHz)
WLAN / WiFi
Bluetooth, BT V 4.0 Low Energy (BLE)
UWB – Wimedia, Wireless USB
UWB 802.15.4a
As a solution provider, we either integrate off-the-shelf solutions, we build on existing in-house platforms or we even develop RF ASICs to meet customers' requirements.
In particular in RF design – experience is a non-replaceable item !
We definitely have it - with a large team of RF engineers that have been working in this area very successfully for many years, you probably won't find a better development partner for RF & Wireless.
At TES, we have system level expertise in wireless and RF. We have accomplished numerous projects in the area of  RF / Microwave / Wireless & Electro-Magnetic Systems in applications up to 76 GHz. A variety of reference designs is available for various applications and RF technologies that allow us to reduce the design risk.
RF & Microwave Project Examples:
DECT Custom Products (see DECT section)
ISM Band: 433MHz, 868MHz, 2,4GHz, 24GHz Custom Designs
Wireless Meters (ISM Band 868 MHz)
Wireless Intercom (2.4 GHz)
Wireless Conferencing Microphones (ISM Band 2.4 GHz and DECT)
Power Amplifiers (up to 100W)  in 2-30 GHz range
WiMax Home & Portable Stations
UWB: various designs for fast data transfer applications
60 GHz units for high speed point-2-point radio links (field trials)
Telematics equipment, GPS, GNSS
Portable Satellite Beacons
DAB and DVBx modules
We have a broad range of expertise covering all the items mentioned below. We have a proven track record in RF designs with cutting edge performance and also exploring emerging technologies.
System design
RF Hardware
Antennas
Protocol stacks